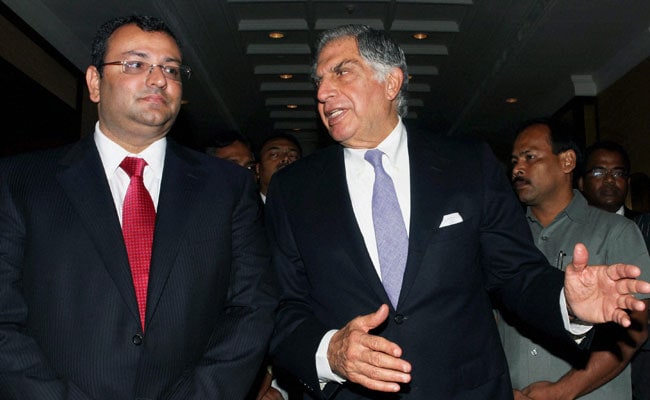 Sources said that
Foreign Portfolio Investors (FPIs)
and other overseas entities are approaching markets regulator Sebi in the wake of the ongoing board room battle at Tata group.
New Delhi: Concerned over the Tata-Mistry feud impacting stock valuations, foreign investors are approaching Sebi as well as the independent directors and management of Tata Group companies to ensure that interests of minority shareholders in the listed entities are protected.
More than two dozen Tata group companies, including software bellwether TCS, are listed on the bourses, and most of them have substantial holdings by foreign investors. Their market valuations have taken a hit after the sacking of Tata Sons Chairman Cyrus Mistry on October 24 and ensuing spat between him and the group being played out in the public.
Sources said that Foreign Portfolio Investors (FPIs) and other overseas entities are approaching markets regulator Sebi in the wake of the ongoing board room battle at Tata group.
The aim is to ensure that interests of minority shareholders are well protected and foreign investors hope that the issues within the Tata group -- which commands market valuation of about $120 billion -- are sorted out at the earliest and in an amicable manner, sources added.
According to them, foreign investors are also reaching out to the independent directors and the management of respective listed
Tata group companies
.
These investors are looking to ensure more clarity against the backdrop of persisting uncertainties which have negatively impacted the market valuation of various listed Tata companies, they added.
Cyrus Mistry was removed by the board of Tata Sons -- the holding company of most group entities -- but he continues to remain the Chairman in some of the listed Tata companies.
Mr Mistry is still a director at Tata Sons.
At the end of September, FPIs held 17.02 per cent stake in TCS, 26.01 per cent in Tata Power and 13.07 per cent in Tata Steel, among other firms.
On November 4, board of Indian Hotels Co Ltd, the group's hospitality arm, unanimously supported Mr Mistry's leadership and
continuance as Chairman of the company.
Sebi is also keeping a close watch on the developments at Tata group and would look into any possible breach of corporate governance norms and listing regulations.
Meanwhile, the Finance Ministry has asked financial institutions, including LIC and banks, to keep a watch on developments at Tata group to safeguard investors' interest.
State-owned insurer LIC and various banks have significant exposure to Tata group in terms of their investments in various companies.
Following his ouster, Mr Mistry has accused Tata Sons of cornering him into being a "lame-duck" chairman in the near four-year tenure and also hiding $18 billion of potential write-downs across five group firms, including Tata Motors and Tata Steel Europe.
He has also alleged potential financial issues at the various companies.
Source - NDTV