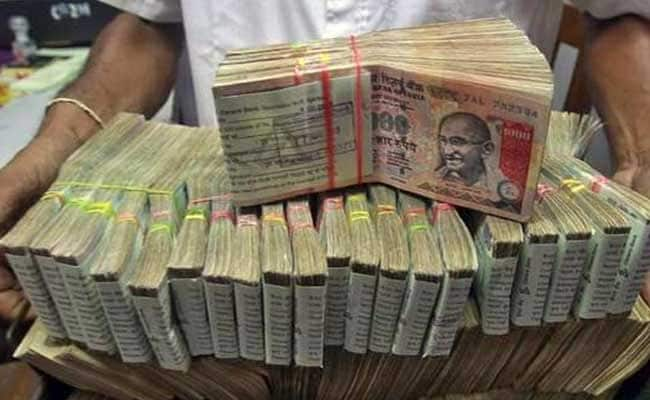 New bill proposes up to 85 per cent tax on unexplained income seized in raids.
NEW DELHI: The government on Monday introduced a bill in the Lok Sabha or lower house of parliament that seeks to amend income tax laws to plug tax evasion, charging a minimum 50 per cent tax on unexplained bank deposits made using banned 500- and 1,000-rupee notes up to December 30.
Here are the 10 latest developments in this story:
The IT amendment bill provides that cash deposits in old notes above a threshold that is declared to Income Tax authorities, will attract a 50 per cent tax.
The bill gives effect to a new bond scheme for the welfare of the poor called the Pradhan Mantri Garib Kalyan Yojana, in which the money declared will be invested.
Of the deposit remaining after taxation, half (or 25 per cent of the original deposit) can be withdrawn by the person immediately in new currency, but the other half can be withdrawn only after four years.
A higher 70 per cent tax and 15 per cent penalty will have to be paid by people who do not declare unaccounted for cash voluntarily and it is discovered by income tax authorities, the bill provides.
It says that if cash seized in raids can be explained, a 30 per cent fine will be imposed. If it cannot be explained it will attract a 60 per cent fine.
The bill is almost certain to become law during the ongoing winter session if the government can ensure that the Lok Sabha, where it has a majority, functions, since it has moved the amendment as a money bill, which means that it only needs be approved by the lower house.
The Rajya Sabha, where the government is in a minority, can raise objections, but cannot stall the bill. The opposition has disrupted both houses of Parliament since the session began over the currency ban, not allowing legislative work to be done.
Since PM Modi announced the notes ban, there has reportedly been a surge in bank deposits, particularly in zero-balance Jan Dhan accounts that swelled by over Rs. 21,000 crore in just two weeks, raising suspicion that these accounts may have been used to launder black money.
The IT amendment bill seeks to to plug these loopholes. The Cabinet cleared the bill last week.
The government, said sources, felt that the purpose of the demonetisation to uproot corruption would be defeated if black money made its way back into the system through benami or proxy deposits.